Our Optometry team focuses on your best eye health and vision correction,
delivered in an inviting atmosphere with impeccable customer care.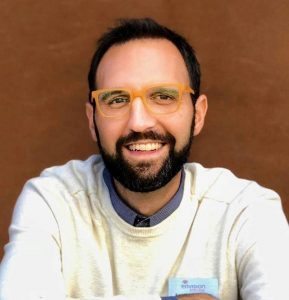 Dr. Larry Golson
The Visionary
Helping people enjoy life through better eye health and the best vision correction is the driving passion in life for Dr. Larry Golson. As a student at the Southern College of Optometry, Memphis, Tennessee, he participated in three vision service trips to Costa Rica and Bolivia with SVOSH – Student Volunteers for Optometric Service to Humanity. For each trip, Dr. Golson raised his own travel expenses and collected eyeglasses, which he sorted for men, women and children. Dr. Golson then took eyeglasses and medical supplies to clinics, where he conducted health screenings and vision examinations in Spanish. In addition, he graciously provided eye exams for athletes in the Special Olympics in Atlanta, and currently provides complimentary exams for the Lions Club and Prevent Blindness of North Carolina.
Dr. Golson earned a Bachelor of Science in Biology from the University of Georgia in 1998, focusing on a premedical and physics curriculum. He earned his Doctor of Optometry in 2002 at the Southern College of Optometry in Memphis, Tennessee. During his final year, he was specifically chosen to assist staff doctors in instructing third-year students. He served internships at the Eye Care Center of Colorado Springs, a private practice, and the Clayton Eye Center in Atlanta, where he received training in ocular disease.
Following graduation, Dr. Golson moved back to Atlanta as an associate optometrist at Sugarloaf Eyecare and Georgia Optometry Group. He moved to Asheville in 2006 to pursue his own private practice and a great quality of life in our beautiful WNC mountains.
Asheville Optometrists & Eyewear: Envision Eyecare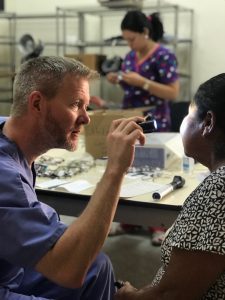 Dr. Eric Bryant
Tremendous Team Optometrist
Dr. Eric Bryant is originally from Raleigh, North Carolina, and served in Wilmington for over a decade delivering the highest quality comprehensive eye care. He is excited and enthusiastic to now plant his roots in the Asheville community and grow his career with the Envision Eyecare team.
Dr. Bryant earned his Bachelor of Science with Biomedical Emphasis at UNC, Pembroke. In 2002, he earned his Doctor of Optometry from Southern College of Optometry, graduating magna cum laude. During his final years of graduate school, he participated in a volunteer program to help provide eye care to the underprivileged in Costa Rica, alongside Dr. Golson. Dr. Golson and Dr. Bryant were classmates at the Southern College of Optometry, and are now working together again! Dr. Bryant visited Honduras through Rotary International in February 2018 (photo above). As an annual service trip to serve and treat those in need, he ventured there with a service team to address eye health concerns and provide spectacle prescription correction and general eye health treatment. We are so proud of him and grateful to have such an altruistic doctor on our team.
From DRB while on his trip, "We've helped over 500 people in need in the vision clinic between two of us. Anything from foreign body removal to HZV to readers, and everything in between. I've seen a few things here I've only read in textbooks and will probably never see again. So much to tell."
Over the last decade, Dr. Bryant has been a Lions Club board member, Rotary Vision liaison, awarded the Special Olympics Outstanding Volunteer Award, and founded a diabetic eye clinic at New Hope Volunteer Health Center.
His passion in life revolves around taking care of his patients needs, preserving and enhancing their sight, and creating loyal bonds that last a lifetime. He enjoys biking, surfing, snowboarding, and hiking with his dog, Nyles.
Asheville Optometrists & Eyewear: Envision Eyecare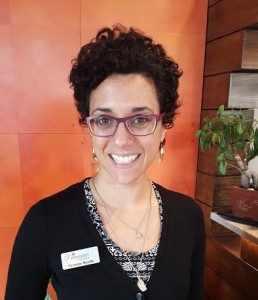 CHRISTINE MAIELLO
Office Manager "The Vision Keeper"
Christine has been in the health field for nearly 10 years. A native to New York State, she has lived and grown in Asheville for the past 10 years, finishing her undergrad at UNCA with a degree in Health and Wellness Promotion and Dance. She loves engaging with patients on their health and life interests and lives playfully through multiple outlets in this vibrant city. As a certified Holistic Health Coach and Yoga Instructor, she believes in living a life full of movement, balance, focus, and fun! You can find her working hard on internal projects and helping improve the quality of life for the patients and team of Envision Eyecare.
Asheville Optometrists & Eyewear: Envision Eyecare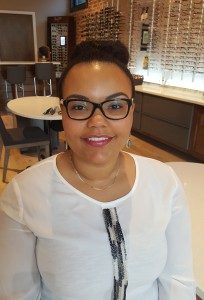 JASMIN MARVELS
Patient Care Coordinator
Jasmin is a native of Asheville, North Carolina and joins the Envision Eyecare team with nearly five years experience in the optometric field. She has two little boys who she is very passionate about and spends every moment with them when she's not working. She is currently in school working on her degree to advance in the medical field. She enjoys hiking, reading, working out, and last but not least, shopping.
Asheville Optometrists & Eyewear: Envision Eyecare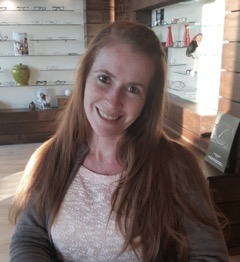 VICKIE CARPENTER
Medical Assistant Extraordinaire
Vickie comes to us from Sylva, North Carolina with a passion for people and a love of painting. Aside from working with patients on a daily basis, Vickie enjoys life with her family here in Asheville. A certified nurse assistant with 6 years medical experience, she is known for her ability to always turn a dull day bright. Vickie is a certified paraoptometric technician (CPOT). Her personable attitude and her efficiency in patient care help Vickie meet your every need in our office.
Asheville Optometrists & Eyewear: Envision Eyecare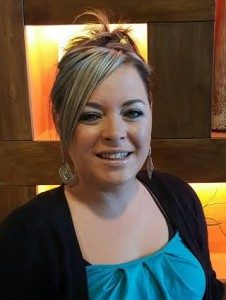 TIFFANIE GIBBS
Optical Expert
Tiffanie comes to the Envision Eyecare team with a background in human services and the medical field. Her passion for helping others and providing the community around her with a memorable experience has led her to become a valued member of Envision Eyecare.
Tiffanie's continuous pursuit in furthering her education in optical expertise will help meet the optical needs of the Asheville community. After receiving her associates degree, she began giving her time and efforts to others around her. Being a lover of nature, Tiffanie embraces the culture of Asheville and enjoys calling it home. During her free time she enjoys exploring the outdoors, traveling, and spending time with her family and
friends.
Asheville Optometrists & Eyewear: Envision Eyecare