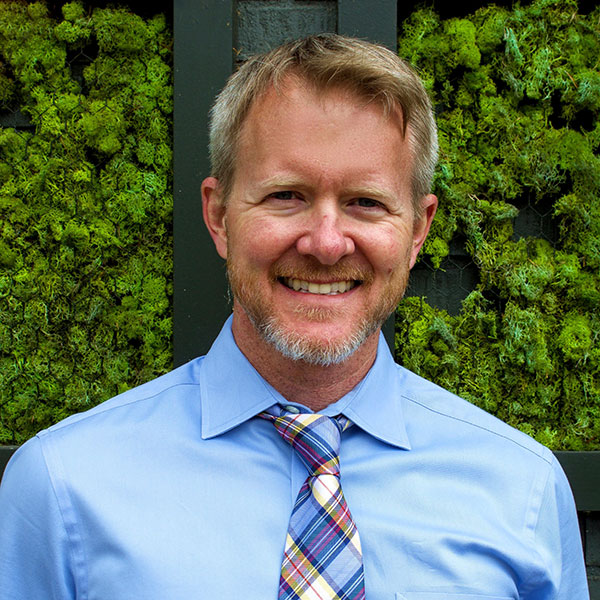 Dr. Eric Bryant
Tremendous Team Optometrist
Dr. Eric Bryant is originally from Raleigh, North Carolina, and served in Wilmington for over a decade delivering the highest quality comprehensive eye care. He is excited and enthusiastic to now plant his roots in the Asheville community and grow his career with the Envision Eyecare team.
Dr. Bryant earned his Bachelor of Science with Biomedical Emphasis at UNC, Pembroke. In 2002, he earned his Doctor of Optometry from Southern College of Optometry, graduating magna cum laude. During his final years of graduate school, he participated in a volunteer program to help provide eye care to the underprivileged in Costa Rica, alongside Dr. Golson. Dr. Golson and Dr. Bryant were classmates at the Southern College of Optometry, and are now working together again! Dr. Bryant visited Honduras through Rotary International in February 2018 (photo above). As an annual service trip to serve and treat those in need, he ventured there with a service team to address eye health concerns and provide spectacle prescription correction and general eye health treatment. We are so proud of him and grateful to have such an altruistic doctor on our team.
From DRB while on his trip, "We've helped over 500 people in need in the vision clinic between two of us. Anything from foreign body removal to HZV to readers, and everything in between. I've seen a few things here I've only read in textbooks and will probably never see again. So much to tell."
Over the last decade, Dr. Bryant has been a Lions Club board member, Rotary Vision liaison, awarded the Special Olympics Outstanding Volunteer Award, and founded a diabetic eye clinic at New Hope Volunteer Health Center.
His passion in life revolves around taking care of his patients needs, preserving and enhancing their sight, and creating loyal bonds that last a lifetime. He enjoys biking, surfing, snowboarding, and hiking with his dog, Nyles.
Asheville Optometrists & Eyewear: Envision Eyecare