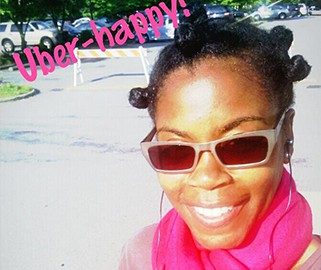 I have to admit when I moved to Asheville I wasn't sure what to expect. I was happy enough there was at least more than a dozen places I could eat given my dietary restrictions. The fact I woke up every morning to the majesty of the Blue Ridge Mountains was more than I could expect. So, image my utter surprise when I learned that I would not only revel in these pleasures but also be provided with exceptional eye care to boot!  Hey, I'm from New York City and "exceptional eye care," unfortunately is not top of the list.
I guess to appreciate my delirious state of happiness is to know a little of my story.   For starters, by the age of 9, I was wearing glasses.  Of course, unlike most kids, I thought wearing glasses would allow me to stand out in the crowd and be cool. A daily habit of wearing them, the exact opposite of what I was told to do, ensured I'd wear them for the rest of my life. Of course, I had no clue how important my eye health really meant until I moved to Asheville, North Carolina.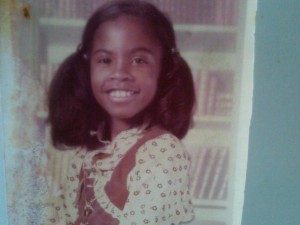 As a native New Yorker, I was accustomed to the typical "hurry up and wait" kind of patient care where you picked your frames from a selection of crappy glasses unless you wanted to pay out of the nose for some designer frames that typically were no better than the run of the mill selection up front near the cash register.  Of course, I had no idea that the normal "cattle call" that had become the norm in New York City [walk in, sit down, shut up, what can you see?, wait some more, come back in a week, don't call us we'll call you, here are your frames, NEXT!!!!!] left very little to be desired in terms of patient care much less education on eye health.
THIS LITTLE FACT COULD HAVE COST ME MY EYESIGHT AND HERE IS WHY.
When I finally made the decision to have my eyes checked at Envision Eyecare (mainly due to the fact how friendly the staff) I was flabbergasted how attentive and patient my eye doctor.  My eye doctor that day, Dr. Melanie Denton, spent time talking me through each step she took to examine my eyes. Her knowledge of the eye and her ability to share that knowledge with me was extremely helpful in helping me understand the state of my eye healthy.  You see, what I didn't know was my family history put me in a category for some serious eye disease I had no clue about.  Despite the fact I wore glasses nearly all my life and all my eye appointments, a thorough and comprehensive eye examine was never my experience.
ENTER DR. GOLSON AND HIS TEAM OF SUPERSTARS!
The time taken to question thoroughly my family history, my experience with contact lenses and eye wear unearthed a few surprises for me.  One of my surprises was to learn I suffered from "dry eye syndrome" all my life.  You mean to tell me it wasn't allergies or windy weather that made me miserable? I had never even heard of "dry eye syndrome" until I walked into Envision Eyecare.  Personally, I found that rather scary given I've been wearing glasses for over 30 years? My next surprise was to learn that my family history made me susceptible to glaucoma.
To be honest, I was terrified when I learned this news.
However, again, the tender care that Dr. Denton offered me helped me to assuage  my fears and know that I could take preventative measures to not fall prey to this eye disease. All in all, I was so grateful to have finally had my very first eye examined ever in my life.
And who said you can't teach an old dog new tricks?
By Michele Ashley
https://www.myenvisioneyecare.com/wp-content/uploads/2014/07/MAshley2.jpg
321
321
cw000
https://www.myenvisioneyecare.com/wp-content/uploads/2015/02/envision_logo.png
cw000
2014-07-13 20:28:19
2014-07-15 16:20:45
My First Eye Exam