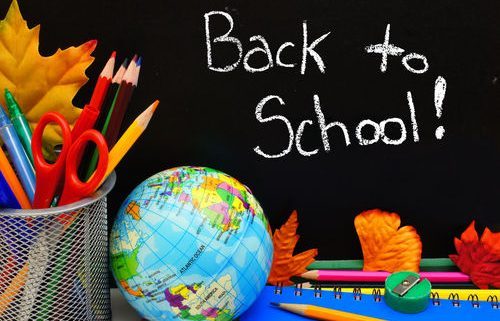 Four Reasons Why Your Child Should Have an Eye Exam
A vision screening at school, church or even a pediatrician is not a substitute for a comprehensive eye exam. Serious eye health and vision concerns can be missed at a screening, certain states are mandating children have a comprehensive exam before entering school. The doctors at Envision Eyecare advise yearly eye health exams for children for the following important reasons:
80% of learning occurs through the visual system, and in order for your child to reach his/her full potential in school, it is critical that eye tracking, acuity, and focusing are functioning properly.

 

Most ultraviolet radiation damage to the eyes occurs in the first 2 decades of life, so it's important your child's eyes are protected with the sunglasses that protect against Ultraviolet and Blue light filters.

Long term exposure to blue light emitted from the sun and digital devices is harmful to the eye. This may also affect sleep patterns and cause eyestrain.

Vision screenings only test eye sight, not eye health, and it's important your child's eye health is evaluated as well.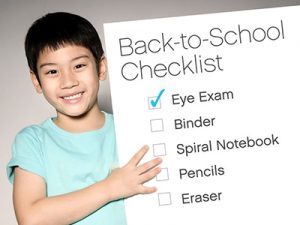 Unfortunately, studies show that only 31% of children, ages 6-16 have an annual eye exam, and 70% of children under the age of 6 have never had an eye exam.
As a result, 1 in 4 children will go back to school this year with an undiagnosed vision problem that could interfere with learning.
The following is a true story about a pediatric patient who would have passed a vision screening: Dr. Bryant examined a child with no complaints and 20/20 vision. The child had swollen optic nerves indicating a potential brain tumor. Fortunately, the child was quickly diagnosed and underwent urgent surgical intervention to save his life. This is an extreme example, and rare, however it illustrates why a comprehensive eye health exam is so important for all children.
https://www.myenvisioneyecare.com/wp-content/uploads/2017/08/back-to-school-first-day.jpg
333
500
envisioneyecare
https://www.myenvisioneyecare.com/wp-content/uploads/2022/04/envision-eyecare-300x131.png
envisioneyecare
2017-08-22 15:40:13
2017-08-22 15:40:36
Headed Back to School