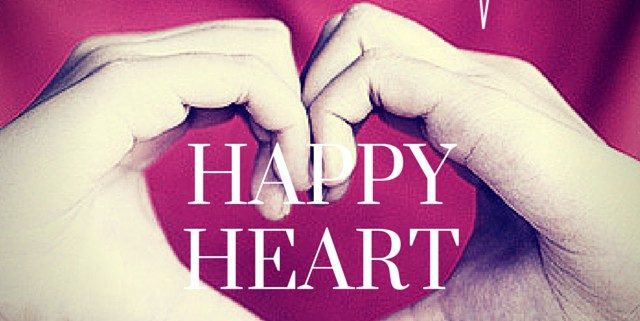 So, because we love you, we wanted to fill you in on a little secret. Okay, maybe it's not a huge little secret and maybe there are several we'll reveal, but there is something we thought you should know.  For starters and officially speaking February is Heart Month and we're completely on board!
Of course we could probably do with a little less papier mache hearts, candied heart, cards filled with hearts, signs designed with hearts but do keep the chocolate covered hearts. Don't you agree?  And let's not forget the most important kind of heart of all — the happy heart.  With all the holiday decor, talk about special date nights and weekend, and the words 'Happy Valentine's Day' everywhere y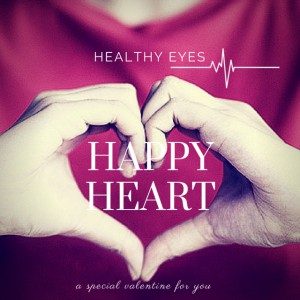 ou look, I bet you didn't know you had a valentine all along already?
Secret #1: You Have A Secret Valentine Already!
That's right. Secretly, albeit not in the romantic sense, your eye doctor has had love for you all along. And your eye doctor's care for your precious sense of sight has indirectly helped to save your life! Yes, we realize this is huge and we wouldn't be in the least surprised if you needed a minute to digest this all.  But, while you're still digesting, allow us to let you in on another little secret.
When your visit your eye doctor, regularly we hope, there are several things he or she is hoping to accomplish. Of course, making sure you can see 20/20 is always right up there on their list. However, there are a few other things they're looking for as well.  As would be expected by any serious admirer, your eye doctor is looking for culprits that would impede your quality of life. Anything that would hinder your happiness or your ability to have a happy heart.
Secret #2: Why A Healthy Eyes = Happy Hearts
Believe it or not, there is one culprit that attempts to threaten the quality of life for many of us and our loved ones. That culprit is hypertension. As serious as this sounds [and it is] there is one quick and simple way to monitor your blood pressure and that would be keep your date with your eye doctor!
When your eye doctor exams the health of your eyes, they are also checking, inadvertently, the health of your heart. Since, one of the very first telltale signs of a heart condition is little hemorrhages in the tiny blood vessels at the back of your eyes, your routine eye exams become something rather special. An eye doctor can spot this right away and confirm that your blood pressure is not just a transient glitch. In fact, eye doctors are trained to look for a distinctive picture that indicates extreme hypertension, the kind that would require immediate hospitalization.
Though there are several ways to take good care of your heart, we thought you appreciate knowing someone in your life has been looking after your happy heart all along. So this Valentine's Day share the love and  encourage family, friends and neighbors to get a 'happy heart check' soon.
For more information on maintaining a
happy and healthy
heart,
click this link
to read more!
https://www.myenvisioneyecare.com/wp-content/uploads/2015/02/JPEGHappyHeart.jpg
640
640
envisioneyecare
https://www.myenvisioneyecare.com/wp-content/uploads/2022/04/envision-eyecare-300x131.png
envisioneyecare
2015-02-12 21:04:37
2015-02-24 18:52:17
Why Healthy Eyes = A Happy Heart