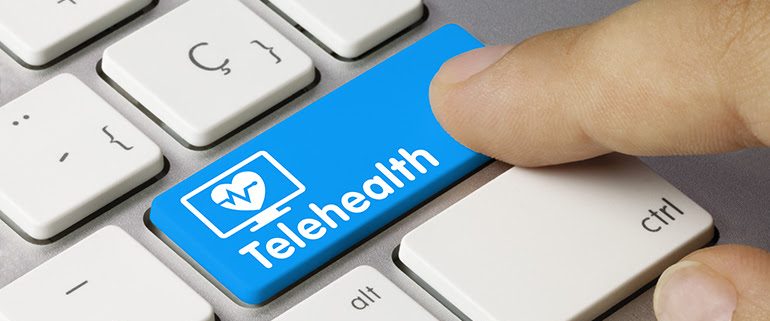 Did you know that our doctors can still perform emergency eye care visits and follow up appointments?

Envision Eyecare is excited to offer access for urgent eye care needs with Telehealth services and in office visits as needed.
Telehealth is a virtual visit conducted with an Envision Eyecare Doctor. In most cases, this is done via video, imaging, or a phone call from a safe location of your choice. Telehealth supports the advised social distancing that could help limit the spread of the COVID-19 virus.

What you can accomplish with a Telehealth appointment:
You can talk about symptoms, or follow up on your prior medical or vision problems. In many cases you can receive a diagnosis and medical prescription, for your health issues from the convenience of your safe location. If this is not possible, we can schedule an in office visit to assess and resolve your eye issue. 

How to schedule an urgent eye health appointment:
Please call (828) 254-6757 or email us at info@myenvisioneyecare.com and request an appointment and we will find a convenient time for you to schedule a consultation. If you must leave a message, PLEASE INCLUDE YOUR DATE OF BIRTH. You will be contacted by an Envision Eyecare team member at your designated telephone number.

***
You can order your contact lens through our office!

Please call (828) 254-6757 or email us at info@myenvisioneyecare.com and a team member will assist you. If two or more boxes are purchased, we can ship the supply to your address for free!
We also offer online ordering for your contacts through our website!
Access https://www.myenvisioneyecare.com/ and scrolled , labeled as "Order Contacts"

Create an account with an 

email, first & last name, DOB, an approved username & password.

Once the order is placed, please be mindful that there is a 

1-2 business days pending approval before the order can be processed, to ensure authorized and valid contact lens prescriptions.

If there are any issues, you will be contacted by an Envision Eyecare team member.
Please allow 1 week after your order is placed to receive your contacts. If your contact lens prescription is expired, at this time we are allowing patients to order a 6 month supply through our office to hold over until we are open for normal care.

***

What is Best of WNC?
Each year Mountain Xpress asks the community to vote for their favorite local businesses in a variety of categories. The winners of each category are then published in the "Best Of" edition; encouraging the community to shop local and venture somewhere new.


We'd like to ask the favor of your Vote for the "Mountain Xpress' Best of WNC!" contest which ends in a few short weeks on April 30th. We've been fortunate to have been voted "Best of Eyecare Specialist/Service" for the last 8 years running.



Link to vote: https://mountainx.com/bestofwnc/
***Please note! You must vote in 30 categories for your vote to count! So think of all your favorite local places in Western North Carolina and vote for them as well.***
If you have any questions or need help, please do not hesitate to reach out!
***
Be safe and be WELL!
Dr. Larry Golson, OD and Dr. Eric Bryant, OD 
&
The Team at Envision Eyecare
https://www.myenvisioneyecare.com/wp-content/uploads/2020/04/Telehealth.jpg
337
770
Stephanie Salas
https://www.myenvisioneyecare.com/wp-content/uploads/2022/04/envision-eyecare-300x131.png
Stephanie Salas
2020-04-14 12:27:12
2020-04-14 13:38:41
We Are Here For Your Eye Emergencies!