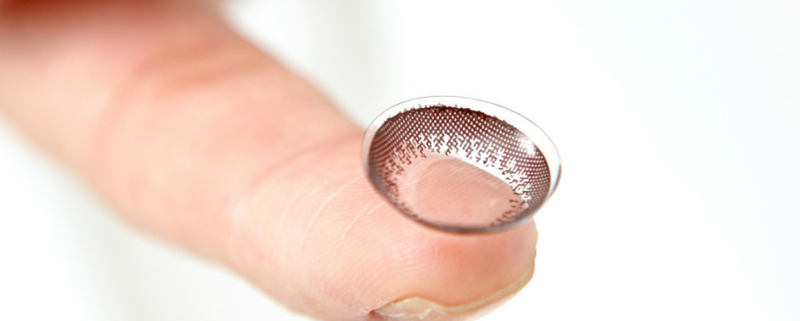 Did you know that the FDA considers all contact lenses medical devices and a prescription is required for the sale of all contacts? All contact lenses require a valid prescription. This is whether they are for correcting your vision or for decorative purposes like changing your eye color. There is no such thing as "over-the-counter" contact lens, or at least not legally.
These decorative Halloween lenses are truly scary! Be wary of non-prescription decorative contact lenses as part of your Halloween costume. Not only are these illegal, they can be incredibly damaging to your eyes. They can cause serious health issues such as infection, and are harmful to your vision. These contacts aren't guaranteed to meet U.S. standards for toxicity, oxygen or water transmission requirements. They're also not fitted to you as prescription contacts would be by your eye care professional. Dr. Jeffrey Walline, O. D. Ph. D., and Chair of the AOA's Contact Lens & Cornea Section says, "This makes these lenses extremely dangerous to even try for a short period of time, including, for example, a Halloween party."
A study published in the September 2015 issue of Eye & Contact Lens: Science & Clinical Practice, detected unsafe and unregulated chemicals in these non-corrective colored lenses. "When purchased over-the-counter, decorative contact lenses can put people at risk for bacterial infections, allergic reactions, or even significant damage to the eye's ability to function, with the potential for irreversible sight loss. Sadly, numerous cases of serious harm have been documented," adds Dr. Glenda Secor, O.D., past chair of the AOA's CLCS.
It's not worth your vision to have cat or zombie eyes for one night! Don't let your friends wear these scary non-prescription lenses either. Help us spread the word!
Visit www.contactlenssafety.org or www.aoa.org for more information.
https://www.myenvisioneyecare.com/wp-content/uploads/2015/10/decorative-contacts.png
800
800
envisioneyecare
https://www.myenvisioneyecare.com/wp-content/uploads/2022/04/envision-eyecare-300x131.png
envisioneyecare
2015-10-24 05:36:21
2015-10-24 05:39:41
Decorative Contact Lenses Are Truly Scary!