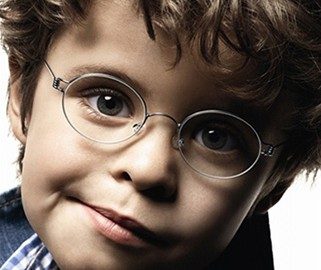 At Envision Eyecare, we see a variety of patients with a plethora of both vision (refractive) and medical concerns. As an optometry practice, we provide our patients with the tools to improve their sight, such as prescriptions for glasses and contact lenses, as well as monitor and treat eye conditions and diseases. Based on each patient's individual needs and medical concerns, we bill insurance companies accordingly based on the primary diagnosis code from the patient's visit.  But the question most of our patients have is, what's the difference between the two? When does an examination become medical as opposed to refractive? Why are they different?
There are two types of coverage that may help pay for your eye care services and products.
Vision Care Plans (Such as VSP, EyeMed, Superior Vision, Community Eye Care & Opticare)
Medical insurance (Such as Blue Cross/Blue Shield, United Healthcare, Medicare)
Vision Care plans only provide benefits towards routine vision exams along with eye glasses and contact lenses. Most patients we see have vision concerns. We hear complaints such as "I am having trouble reading road signs while driving" or "I can no longer read menus when I'm out at a restaurant". These are refractive concerns that can most commonly be corrected with prescription glasses or contact lenses. These are typically billed to a vision plan with a refractive diagnosis code, such as Myopia (nearsightedness) or Hyperopia (farsightedness). Vision plans do not cover for the diagnosis, management or treatment of eye diseases.
Vision plan benefits may fall short of providing all services necessary to evaluate best eye health and sight correction. We treat and monitor our patients for glaucoma, macular degeneration, cataracts, diabetic retinopathy, and other eye conditions. We also hear things like "My eye has been really irritated, and it feels like there's something in it", or "I have a bump on my lower eyelid that is red and sore". When medical conditions are diagnosed and are being monitored in our office, it is often more appropriate to bill our patient's medical insurance as opposed to their vision plan. This does not mean that these patients do not need vision correction, or have no vision concerns; it means that the medical diagnosis is the primary diagnosis from their visit.
If a patient has both types of insurance plans, it may be necessary for us to bill some services to one plan and other services to the other. While we can never guarantee what services will be paid, we work with insurance companies to coordinate benefits to reduce our patient's out-of-pocket expense.
These statements about refractive exams versus medical exams are never black and white, and every patient is unique. No matter what the case may be, the eye health of each individual patient is, and always will be, the first priority.
By Lauren Otis
https://www.myenvisioneyecare.com/wp-content/uploads/2013/12/eyeglasses7.jpg
321
321
envisioneyecare
https://www.myenvisioneyecare.com/wp-content/uploads/2022/04/envision-eyecare-300x131.png
envisioneyecare
2013-12-06 16:30:02
2014-07-10 20:16:31
We've got your covered! Let's talk insurance…